Welcome to The Portsmouth Film Society's website. 
The society shows the best in world cinema, documentary, independent film, animation and classic movies. Members and public see great films in a social environment, and meet and chat about movies with other film fans. PFS gives you the chance to watch great films that you might not otherwise get a chance to see. You do not have to be member to watch the films.
You can buy tickets for outdoor events here:               BUY TICKET 
SUNSET OUTDOOR CINEMA CONTINUES:
Friday 23 June 9.15 pm
Eldon Building Courtyard
A CLOCKWORK ORANGE (1971)
Cert 18 | 136m
Buy Tickets here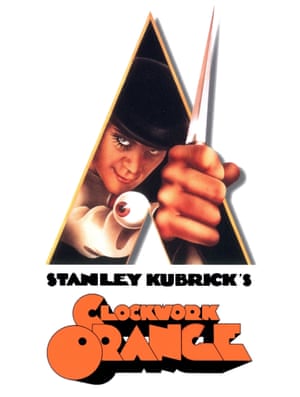 Based on Anthony Burgess's classic novel, and homing in on the debate about the value of free will vs social control. Malcolm McDowell plays Alex, expressing himself through violence. An eventful, controversial film from Stanley Kubrick, with an revolutionary electronic score by Wendy Carlos, previously of 'Switched-on Bach' fame, and a legendary performance from Malcom McDowell.  We have a special introduction talk from the film expert Prof. Sue Harper at 8.45pm.